Upcoming webinar: .brands 101
You may have heard that over 550 big brands have a .brand Top-Level Domain (TLD), such as .microsoft, .ford and .barclays. But what exactly is a .brand TLD, and what can you do with it?
Following our successful .brand update webinar in June, we're pleased to bring you another webinar that goes 'back to basics' on .brands.
• An explanation of what a .brand TLD is in plain English (also perfect for bringing co-workers up to speed)
• Why some big brands have a .brand, and what to do if you want one too
• The different models being utilized with .brand TLDs
• The five real reasons .brand should be used
Come along for a great refresher on the fundamentals of .brand TLDs – or invite your colleagues to introduce, educate and inspire them about the .brand movement!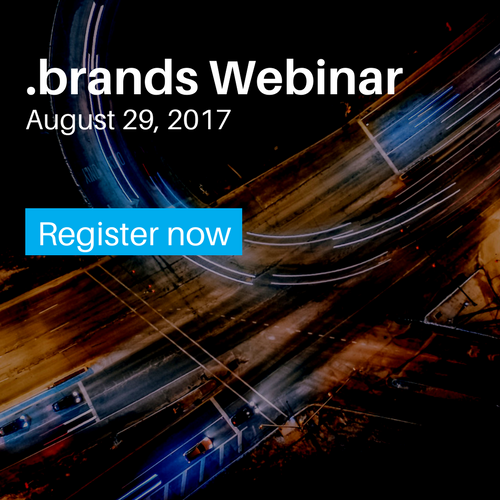 Subscribe
Stay up to date with the latest .brand news and views by entering your email below.
About MakeWay.World
---
The digital landscape has changed, and disruption is no longer just for startups. In today's increasingly cluttered market, some of the world's biggest organizations are turning the tables on digital and taking back control of their brand. A .brand Top-Level Domain creates new pathways to forge stronger connections with your customers. With your company or brand name to the right of the dot, you gain an unprecedented level of control, flexibility, and security for your digital presence – in addition to endless new possibilities for creativity and innovation. Make way for branding that cuts through the clutter. Make way for better customer experiences and real, meaningful connections. Make way for a new evolution in digital. Make way world, for the digital superbrand. MakeWay.World is the online hub for news, resources, tips and inspiration on .brands. Whichever direction your .brand takes you, MakeWay.World provides the insight and guidance to get you there.
Get in touch
---
We are commited to providing the latest information regarding .brand TLDs and any interesting news around Registry solutions for brands. If you have a story or press release to share, an update for our Showcase, or questions about anything on the site, please contact us at dotbrands@registry.neustar