Amazon Web Services targets startups and creators with .aws
By Tony Kirsch
Head of Professional Services, Neustar
It will come as no surprise to those who've read my blogs that I get pretty excited about seeing .brand domains launch. 
At Neustar we're all in on promoting .brand usage in any industry, from all around the world and as such, we're always watching closely for any signs of new domains on the horizon, trawling for case studies or any hint of new activity. 
So imagine my surprise when a brilliant .brand example jumped out in front of me at JFK airport.
Amazon Web Services (AWS) recently launched a campaign around its AWS Cloud solutions, appealing to startups, creators and 'builders'. The catchy tagline "Build On" rounds out the branding nicely – and the go-to location for information is the new address www.buildon.aws.
The campaign includes a great video that speaks to 'the new builders' of today's startups and big businesses, as well as billboard and other display advertising at major airports and train stations throughout the US. All these efforts use the www.buildon.aws call-to-action.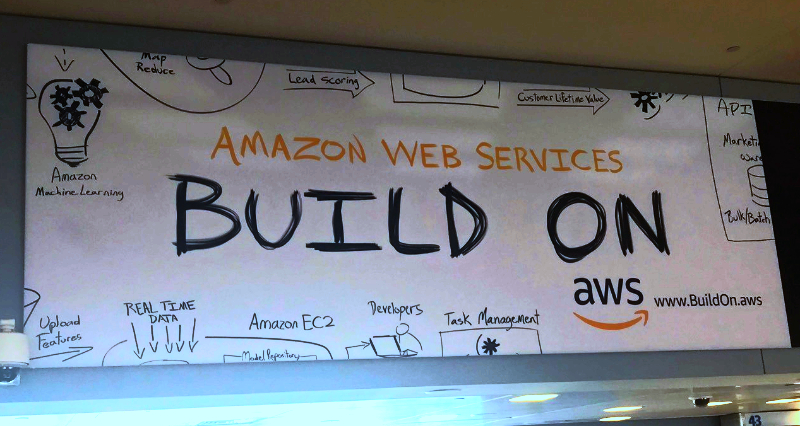 "Widespread advertising using a .brand domain is still something we've seen only sparingly, and Amazon has gone big here with its buildon.aws campaign."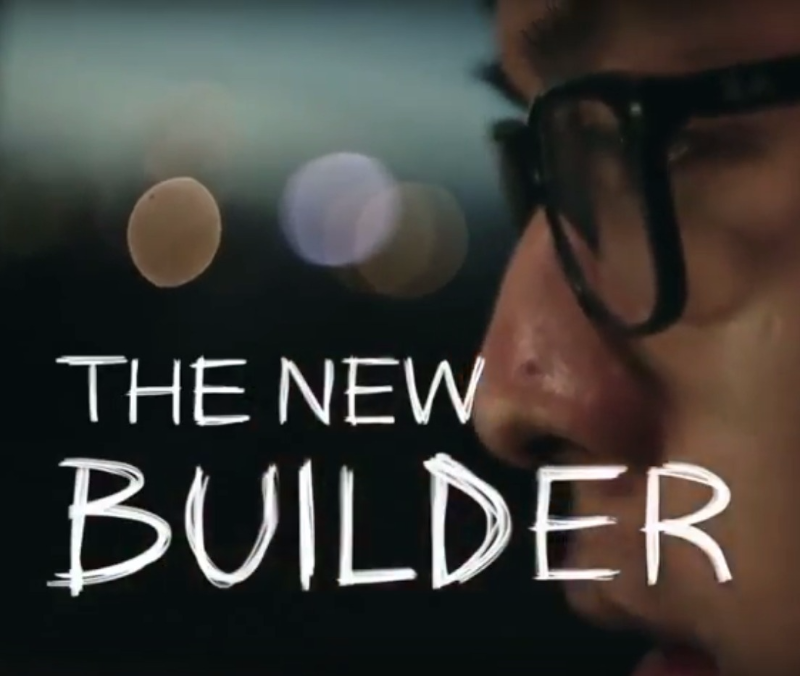 Credit where it's due
This is an extraordinary effort from AWS. As I've written in the past, we're under no illusion that changes to branding in major organizations is easy. In fact, my entire job revolves around slowly but surely making the case for brands to change their approach to branding, marketing and online navigation. And that can be a gamble – it's no easy feat and I acknowledge that.
And that's why I'm so impressed by this launch from AWS – for a brand as established, recognized, and customer-facing as Amazon this must have taken a lot of effort.
It takes guts to see the potential benefits of .aws to the brand as a whole. It takes trust that customers won't be deterred by an unfamiliar domain. And it takes some awesome forward-thinking to rethink customer experience in this way and consider how to create the most memorable, meaningful call-to-action possible.
Back to advertising basics
I've written before about the considerations required for using .brand domains in advertising, and how a simple 'back to basics' approach to advertising theory can remind us of the most important aspects of audience, medium and recall.
AWS has done an excellent job here of applying solid 'old-school' advertising principles to a 'new-school' asset. And who would expect less of Interbrand's number five 'Best Global Brand', especially one highlighted as one of the top growing brands in 2017?
You don't get to a position like that by sticking to the status quo, and Amazon has really shown its mettle here.
For example, the decision to include 'www' in the call-to-action is a clever tool to avoid any possible confusion around the new .aws extension and to reinforce audience education that this is a legitimate address.
Also, given the ads appeared largely in locations where people are commuting, recall is vital for the success of the campaign – so the 'build on' branding and a call-to-action that sticks in audience's minds are essential.
Throwing down the gauntlet
With almost 9,000 domains registered under .brand domains, momentum is undeniably growing. In fact, this isn't even the first domain on .aws – Amazon has also created specific product domains like www.ecs.aws and www.kinesis.aws.
However in this burgeoning space there is still an opportunity to be a 'first mover.' Widespread advertising using a .brand domain is still something we've seen only sparingly, and Amazon has gone big here with its buildon.aws campaign.
It's truly impressive to see a brand of this size get a campaign like this off the ground using its .brand domain.
And it's not a stretch to say this serves as a challenge to other .brand applicants: tackle the challenges of internal engagement and take advantage of the unique branding opportunities offered by .brand domains – or be left behind by those who are.
GoDaddy acquired Neustar's registry business as of August 3, 2020.
Subscribe
Stay up to date with the latest .brand news and views by entering your email below.