Five reasons to use your .brand in social media
By Corey Grant
Senior Advisor, Professional Services, Neustar
If you've followed our recent blogs, attended our latest webinar or checked out our social feeds, you'll likely be aware that social media is a big talking point for .brands at the moment.
The potential for .brands in social, particularly in their use as URL shorteners, has been the number one topic in our conversation with clients over the last few months and it really seems to have struck a chord with .brands all around the world.
So if you're looking for inspiration to take the plunge, here's some of the key reasons social media could be the perfect next step in your .brands strategy.
1. Low friction
Implementing your .brand as a URL shortener is one of the simplest ways to use a brand TLD. It utilizes techniques and tools that are already in use at most major organizations, fits neatly into the existing workflow of social teams, and is generally either free or low cost.
To build a branded URL shortener, just choose the domain you want as your shortened phrase (on.brand is popular), then follow the simple process in your chosen platform – such as Bitly or Rebrandly – to apply a custom URL for shortened links. It really is one of the smoothest ways to introduce a .brand into your day-to-day marketing activities without creating a significant impact on existing processes.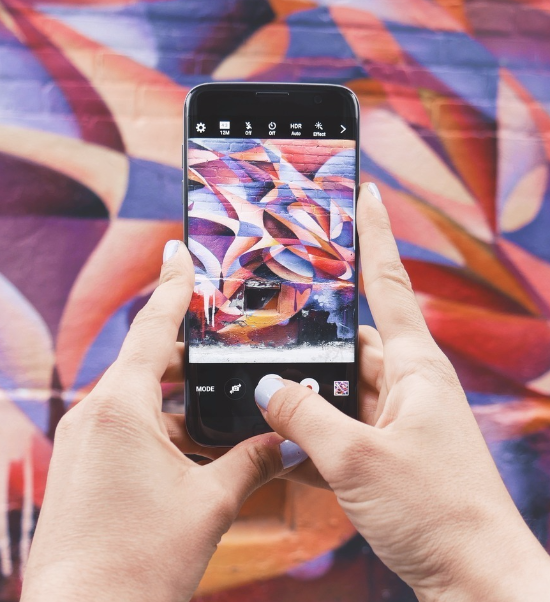 2. High volume
Even in the most content-driven, brand journalism-focused organizations, the highest frequency content for most brands tends to be on social media. By its nature, there are often numerous posts a day that may be shared by hundreds of followers, customers, media and other audiences.
Because of this volume of content, implementing a .brand URL shortener can be a great way to introduce and educate audiences about your .brand. Followers of your social channels receive continued exposure to the .brand with constant reinforcement – which is some of the best publicity you can hope for.
3. Length is not an issue
While URL shorteners evolved out of necessity due to factors such as Twitter's character limit (read more on this in Tony Kirsch's blog here), the fact is that this in itself has changed over time. Now that Twitter has increased its character limit, even organizations with a longer brand name can take advantage of branded URL shorteners without fear of running out of space.
4. Internal awareness
Chances are, your social team holds a fair amount of influence in your company. They're online all day every day talking to customers so they're incredibly connected, and your other staff likely follow the brands on social for easy updates and to see what's being discussed in the public forum. So starting your internal awareness-raising around your .brand with the social team is a great strategy to encourage word-of-mouth. Raising the profile of your .brand internally is the best way to ensure it becomes a vital part of your digital toolkit, and social media can be a great place for this to start.
5. Security
With a plethora of domain shortening options out there, added to the increasing security-consciousness among consumers, it's more important than ever to imbue a sense of legitimacy into your social posts so followers know you can be trusted. The simple addition of a .brand link sends a clear message that "if the link doesn't include our .brand, it isn't us."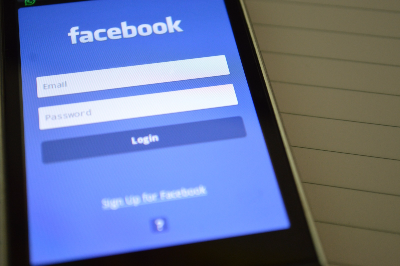 For organizations looking for the perfect first step or next step in rolling out their .brand and increasing internal and external awareness of the project, social media can be the perfect option. The ability to expose a large audience of people to your .brand while reinforcing security and brand value is almost unrivaled, and with minimal impact or disruption to existing processes – there really is nothing to lose.
Subscribe
Stay up to date with the latest .brand news and views by entering your email below.
About MakeWay.World
---
The digital landscape has changed, and disruption is no longer just for startups. In today's increasingly cluttered market, some of the world's biggest organizations are turning the tables on digital and taking back control of their brand. A .brand Top-Level Domain creates new pathways to forge stronger connections with your customers. With your company or brand name to the right of the dot, you gain an unprecedented level of control, flexibility, and security for your digital presence – in addition to endless new possibilities for creativity and innovation. Make way for branding that cuts through the clutter. Make way for better customer experiences and real, meaningful connections. Make way for a new evolution in digital. Make way world, for the digital superbrand. MakeWay.World is the online hub for news, resources, tips and inspiration on .brands. Whichever direction your .brand takes you, MakeWay.World provides the insight and guidance to get you there.
Get in touch
---
We are commited to providing the latest information regarding .brand TLDs and any interesting news around Registry solutions for brands. If you have a story or press release to share, an update for our Showcase, or questions about anything on the site, please contact us at dotbrands@registry.neustar